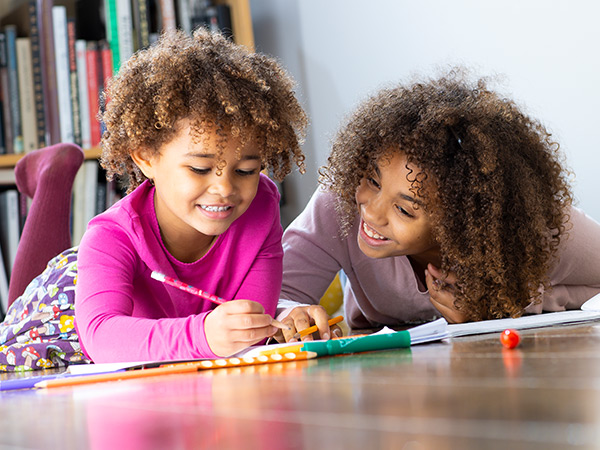 Step 1 – Information events
Information events are an excellent opportunity for anyone thinking about adopting to find out more about what's involved, and hear directly from our team and our adopters.
Even though we're unable to hold events in person (due to COVID-19), we are holding regular virtual information events, which cover everything a face-to-face session would include and gives you the opportunity to ask questions.
Find out more about our information events
Step 2 – Initial enquiry form
If you would like to continue with the adoption process after attending the information event, you will be invited to submit your initial enquiry form.
Step 3 – Telephone call with the adoption team
Within 10 working days of receiving your initial enquiry form, a member of our adoption team will contact you to discuss your initial enquiry and, if appropriate, arrange a meeting with an adoption social worker.
Step 4 – Meeting an adoption social worker
During your meeting (which may be online, at your home or in an agency office), the adoption social worker will ask about your life and your home, discuss your relevant skills and experience and any factors which may prevent you adopting. They'll also answer any questions you may have and talk you through any tasks you will need to complete before proceeding.
The adoption social worker will let you know within 10 days of your meeting, if you are able to progress to the first stage of the formal application process to adopt. If you are not invited to progress, they will explain why.
You will then be asked to complete a registration of interest form, provide details of personal referees, and complete a Disclosure and Barring Service (DBS) form as well as confirming you're happy for us to make other checks.
Step 5 – Stage one assessment
Once your registration of interest has been accepted, you will start the first round of checks and preparations which is stage one of the assessment process.
This stage is adopter-led and will take no longer than 2 months – unless you need more time.
You will be invited to attend a two-day virtual preparation course to learn more about adoption and parenting an adopted child. The course will include topics such as:
looking at what identity means for you and your adopted child
the impact of neglect and abuse – how adoption can help mitigate a difficult start in life
social and emotional development in adopted children.
We will also begin the checks we need to make, including:
police and local authority checks
references from family members, previous partners, employers or friends
a health assessment by your GP.
We will also ask you to complete self-assessment forms.
All parts of stage one need to be concluded before you can be considered to proceed to stage two of the process.
Once you have successfully completed stage one, you will receive a letter inviting you to stage two.
Step 6 – Stage two assessment
Stage two is a 4 month process. During this time you will be assessed and have the opportunity to attend training sessions to develop the skills you need to become an adoptive parent.
Assessment plan
At the start of the assessment process you will agree a detailed plan/schedule with your adoption social worker of the meetings, training and additional information you will need to complete stage two.
As part of this you will be invited to attend a two-day virtual preparation group where you will be able to revisit some of the issues in more depth and focus on the next steps in the process: matching and placement.
The course will include:
placement – how to ease the transition of children into their new family
becoming a family – how to promote attachment and help parents bond with the child/children
matching – a presentation about family finding, including profiles and DVDs of our children.
Home study
The main part of the assessment is a series of interviews between you and your adoption social worker at your home, online and the agency's offices. Your adoption social worker will have conversations with you, your family and your wider social circle to get to know you better and help you think about your strengths as an adoptive parent and possible areas for learning.
There are no right or wrong answers and we don't have a blueprint for what makes the perfect parent, but we will use our experience to help prepare you. The home study stage is an opportunity for honest reflection and to talk openly with your adoption social worker about all aspects of adopting a child.
Prospective adopters report
Your adoption social worker will write a report on all the information they have gathered during the stage two assessment. You will be able to read and make comments on the report.
The report will then be submitted to the adoption panel.
Step 7 – The adoption panel
You will be invited to attend a panel meeting with your social worker to discuss the report and you'll have the opportunity to share your strengths as an adoptive parent.
The adoption panel is a legal requirement of adoption agencies in England and Wales and has responsibility for recommending whether applicants should be approved as adopters.
The final decision on approval is formally made by the agency decision maker.
Step 8 – Matching you with a child
Once you have been approved as an adopter, your adoption social worker will work to find the right child/children for you.
The needs of you and the children waiting for adoption are very important so it is difficult to predict how long it will take to match you with a child – sometimes this can take longer than hoped.
Adoption Partnership South East will support you to find the child who would be best cared for by you.
They will discuss the suitability of children with you and a report is presented to a matching adoption panel and the agency makes a final decision regarding the match proceeding.